Are you ready to elevate your outdoor parties, grad parties, and block parties to a whole new level of excitement? Look no further than Leaps N' Bounce, the leading provider of inflatable bounce house rentals in the greater Rochester, NY area. With our vast selection of bounce houses and inflatable slides, we have everything you need to transform any outdoor gathering into an extraordinary event that will leave your guests in awe.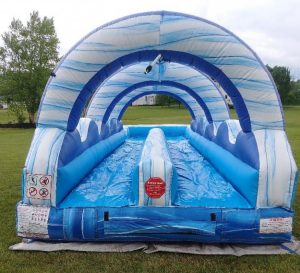 When it comes to outdoor parties, Leaps N' Bounce is your one-stop destination. We understand the importance of creating a memorable experience, which is why our inventory boasts a wide variety of options to suit any occasion. From vibrant bounce houses that ignite laughter and joy to thrilling inflatable slides that will have your heart racing, our offerings are designed to cater to every age group and event theme.
Whether you're planning a birthday party, a school fundraiser, a corporate event, or any other outdoor celebration, Leaps N' Bounce is the perfect choice. Our commitment to excellence ensures that you receive top-notch service and high-quality rentals that exceed your expectations. We take pride in providing a seamless rental experience, from the moment you contact us to the safe and timely delivery of your chosen inflatables.
What sets Leaps N' Bounce apart is our unparalleled selection and attention to detail. With so many bounce houses and inflatable slides to choose from, you can customize your party experience to suit your specific preferences and create an event that stands out from the rest. Our team of experts is dedicated to assisting you in selecting the perfect additions for your party, ensuring that every detail aligns with your vision.
Don't settle for ordinary when you can make your outdoor party extraordinary with Leaps N' Bounce. Contact us today at:
https://leapsnbounce.com
and let us help you take your next gathering to new heights of fun and excitement. Get ready for an unforgettable experience that will have your guests talking long after the party is over.